Written by Martin Juleff
Friday, 22 July 2011 10:40
MultiCONT Gets IEC Approval
The new Multicont P-200 series were not unknown since our publishing the latest Price Book 2010/2011. This new 200 series featuring a superb transreflective LCD screen clearly visible under daylight comes with an interesting feature now. The new unit will recognize HART capable non-Nivelco made equipment if connected and will enable their programming in a limited way.
What can you program on an "alien" transmitter? Not much, but at least the basics only:
• Range 4..20 mA
• Damping Time
The above may be sufficient for a good percentage of applications. But the good news does not stop here!
What is going to be also welcome, we have just received the ATEX and IEC certificates for the Multicont P-200 series.
The ATEX protection mark is:
x II (1) G [Ex ia Ga] IIB Tamb= -20°C…+50°C
The relevant IEC mark is:
[Ex ia Ga] IIB -20°C ≤ Tamb ≤ +50°C
We are convinced the above set of news around the Multicont will induce your looking for new applications.
Availability: immediate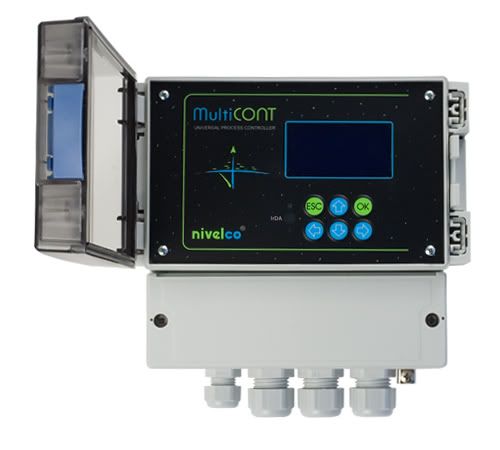 Last Updated on Friday, 20 July 2018 14:33